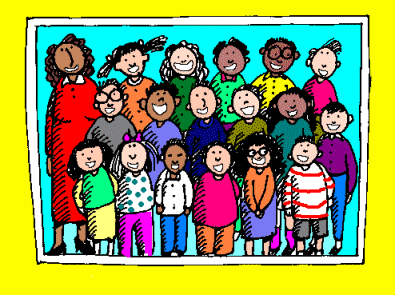 A free public education for every student
Welcome to the Office of Federal Programs. This Office, housed at the Gadsden County School District, is committed to providing a quality education for all students and timely customer service to all community and parent partners. The office and its staff are available to assist any student, parent and/or community member in understanding the role of federal grant dollars in the public schools of Gadsden County and the eligible Title I private schools.
Federal programs offered by the district provide a variety of services through several grants such as: Title I, Part A, Basic, Title I NCLB Public School Choice Options, Title I School Improvement, Title I, Part C, Title II, Part A, Title II, Part D, Title III, Part A and Title X, Part C. All schools in Gadsden County, except Gadsden Elementary Magnet School implement a schoolwide Title I program. Schoolwide Title I programs allow all students enrolled in the schools to access quality, scientifically research-based programs and supplemental resources to ensure academic achievement. Federal entitlement funds are used to carry out supplemental instructional activities that all students can access.
Services funded through federal entitlements and grants include intervention services in reading, mathematics and science, computer-assisted instruction, parent services, Prekindergarten (PreK) blended Title I programs, transportation for students participating in Public School Options through Choice with Transportation (CWT), free tutoring in after-school programs through Supplemental Educational Services (SES) and 21st Century Community Learning Centers, Exceptional Student Education (ESE), career education programs, programs for homeless students, and educational services to limited English speakers and migrant students.
Student assessment data is provided to all schools annually and made available to each parent and the community after the results of the FCAT are released. School grade and Adequate Yearly Progress (AYP) data are available as attachments listed under Quick Links in this section of the district website.
Annual needs assessments, conducted at each school, allow the school administration, faculty, staff, students and parents insight on the needs of the school and students. Data from the needs assessment and program evaluations are used to develop individual School Improvement Plans and Parent Involvement Plans (PIP). Parents are involved in decisions about activities to be included in the SIP an PIP annually. Activities in the School Improvement Plan may be funded through Title I as long as they supplement and do not supplant local or other state dollars. In accordance with the No Child Left Behind Act of 2001, Title I schools must employ teachers and paraprofessionals who are highly qualified and provide supplemental services.
Title I Schools with School in Need of Improvement (SINI) Status & Differentiated Accountability (DA) Category
| | | | |
| --- | --- | --- | --- |
| School | Principal | School Grade | DA Category |
| Chattahoochee Elem | Elijah Key | D | Focus |
| George W. Munroe Elem | Hilda Jackson | B | n/a |
| Greensboro Elem | Stephen Pitts | B | Focus |
| Gretna Elem | Delshuana Jackson | A | n/a |
| Havana Elem | Annette Harris | C | Focus |
| Havana Middle | Dr. Willie Jackson | C | n/a |
| East Gadsden High | Dr. Kimball Thomas | P | Focus |
| West Gadsden High | Dr. Ida Walker | P | Focus |
| St. John Elem | Allysun Davis | C | n/a |
| Stewart Street Elem | Lisa Robinson | B | n/a |
| James A. Shanks Middle | Lamar Kirkland | C | n/a |
| Carter-Parramore Academy | Pauline West | Declining | n/a |