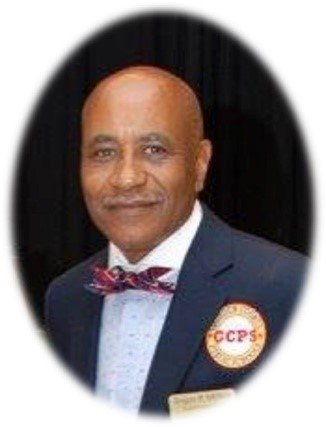 Thank you for visiting the Gadsden County Public School (GCPS) website. It is a distinct honor to serve as the Superintendent over the next 4 years. I am pleased to announce that we are indeed off to a great start!
First, I believe in TEAMWORK as being one of the key components of success. As we embark on this journey together, I am working diligently to foster a transparent and collaborative environment for our families. To that end, I want to encourage you to get involved in your child's education. Become a volunteer, participate on the School Advisory Council, join the various Booster Clubs, simply put, I hope you will get engaged!
Second, another key component is ATTENDANCE
. I am asking for your help to ensure your child is in class, prepared and ready for instruction every day! The attendance rate is important because students are more likely to succeed in academics when they attend school consistently. It's difficult for the teacher and the class to build their skills and progress if a large number of students are frequently absent.
Third, "Let's begin with the end in mind"... the next key component is GRADUATION! Whether your child is a member of the current graduating class or just beginning their educational experience in preschool or kindergarten, every student in the district can count on each year to be filled with learning, laughter, and life-enriching experiences.
GCPS's goals are to meet the needs of all learners, to ensure that every student reaches his or her full potential, and to pledge that our graduates are prepared for life, learning, and leadership as they enroll in college and/or enter the workforce. To accomplish our goals, strategies such as the following will be implemented:
A clear and shared sense of purpose which focus on high achievement and success for all students

A customer-friendly environment with clear and open communications, mutual respect and builds positive relationships

Educational leaders that use assessments to measure student achievement, connect assessment design and content outcomes which reduce the achievement gap and enhance learning opportunities for all students

A transparent governance team to develop people and students who can think critically, apply knowledge at high levels, and use technology to access, evaluate, and communicate information.
Again, I look forward to working with all stakeholders and community as we turn the page and write a new chapter. It will take all of us working together to ensure that our students graduate prepared to achieve their dreams, and I believe we will make it happen. I invite you to join our journey toward excellence, as we "Put Children First" to make Gadsden "Nothing But The Best" for our young people!
If you have any questions or if we can be of assistance, please feel free to stop by or call us at (850) 627-9651.
Roger P. Milton
Superintendent of Schools