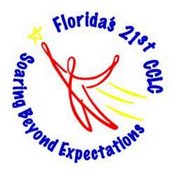 Gadsden Recreational, Arts & Technology Centers (G.R.E.A.T.)
"Soaring Beyond Expectation"

Purpose:



The purpose of the 21st Century Community Learning Centers Program (21st CCLC) is to provide programming for students with opportunities for academic and personal enrichment, and adult family education. More importantly, the program complements the student's regular day academic program by focusing on the core academic subjects: reading, math and science.
In addition, the 21st CCLC program provide a safe environment for students during non-school hours, during the summer and on weekends. In Gadsden County, there are multiple centers and sites. All centers and sites provide high-quality services in order to support teaching and learning. The programming includes, but is not limited to, tutoring, mentoring, character development, homework help/assistance, music, art, service learning, physical fitness, counseling, and various recreational and drop-out prevention activities.
Funding Authority:
Elementary and Secondary Education Act (ESEA), as amended - Title IV, Part B - Catalog of Federal Domestic Assistance (CFDA) Number 84.287
Target Population:
The 21st CCLC programs target students attending schools eligible for Title 1 School-Wide Program services and/or attending schools with at least 40% low-income families (as demonstrated by free and reduced-price lunch status). Grades: Kindergarten (K) to twelfth (12th).
Hours of Operation:
Each learning center is required to operate according to the following:
Minimum of thirty-six (36) weeks of student services per project year, including summer.

Minimum of four (4) days per week.

Minimum of twelve (12) after school hours per week for every student during the school year (before school, weekend and adult family member services do not contribute to the 12 hours requirement.)

Minimum of four (4) hours per day for weekends, holidays, and summer.