Saturday, December 07, 2013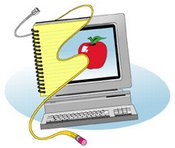 ---
For addtional information select one of the items below:
ERATE RFP YR 13


Funding Year 2010:

Request for Proposals for Telecommunications Services, Internet Access, Internal Connections, and Basic Maintenance of Internal Connections eligible for E-Rate Funds under the Universal Service Program.

ERATE RFP YR 13 FAQ
2009 Technology Plan


The plan's primary focus includes best practices for integrating technology into the school curriculum.This plan is an outlined curriculum targeting eighth grade students in a concerted effort to meet the requirements of the No Child Left Behind Legislation. It is understood that technological advances will occur each year, and it is the intent of Gadsden County Schools to ensure all schools, staff, and students are fully equipped with the appropriate and reliable technologies to address these technological advancements.

The Schools and Libraries Program of the Universal Service Fund makes discounts available to eligible schools and libraries for telecommunication services, Internet access, and internal connections. The program is intended to ensure that schools and libraries have access to affordable telecommunications and information services.