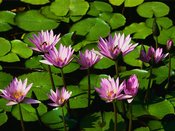 SHARON B. THOMAS Director of Exceptional Student Education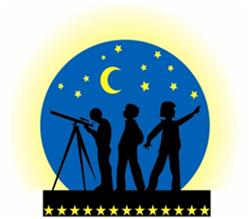 Welcome to the Gadsden County Public Schools ESE Website, your source of information about ESE in our Gadsden County schools. This site has resources for students and parents regarding ESE. This site also gives you insight about our school district.
The Gadsden County School District provides exceptional student education programs for students ages 3-21 who have disabilities and students who are gifted. Our school district is responsible for providing services to students who are eligible for the following exceptional student education (ESE) programs:
Autism Spectrum Disorder (ASD)

Deaf or Hard of Hearing (DHH)

Ages Birth-5 Years


-

Birth Through Two Years


*

Established Conditions (EC): Ages Birth Through 2 Years Old


*

Developmentally Delayed (DD): Ages Birth Through 2 Years Old


-

Ages Three Through Five Years




*

Developmentally Delayed (DD): Ages 3-5 Years

Dual-Sensory Impairment (DSI): Deaf-Blind

Emotional/Behavioral Disability E/BD

Gifted

Homebound or Hospitalized (HH)

Intellectual Disability (InD)

Language Impairment (LI)

Other Health Impairment (OHI)

Orthopedic Impairment (OI)

Specific Learning Disability (SLD)

Speech Impairment (SI)

Traumatic Brain Injury (TBI)

Visual Impairment (VI): Blind and Partially Sighted
We have developed programs that serve our students in the most effective way possible. To ensure that our students receive appropriate services we provide training to teachers, school staff, administrators, support staff and others. Our trainings focus on current instructional practices and other important issues.
In addition, the Gadsden County School District provides trainings and materials to help parents understand their child's exceptionality, their child's right to a free appropriate education, and the processes and activities that are involved in exceptional student education. We provide activities that encourage parent involvement and collaboration between parents and professionals. We put forth extra effort to ensure that students and families receive quality service. We are committed to making a difference in the lives of all students.
If you have any questions about this site, or want more information about Gadsden County Public Schools Exceptional Student Education Department, please give us a call at (850)627-9651.